nformation on how quickly we will process your application
We receive thousands of applications on a daily basis which we process as quickly as possible.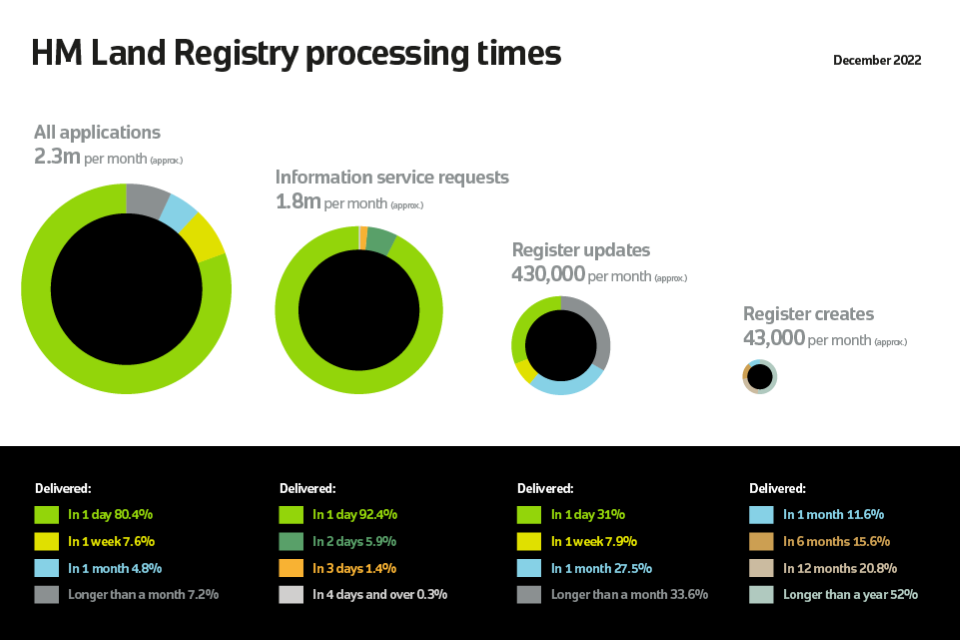 Legal ownership rights are secured from the moment the application is received, not at point at which it is processed and completed. Every application we receive protects the transaction it is registering from the day we receive it. So, if there is no urgency, please wait for us to contact you.